Learning should be fun, but the reality is sometimes learning is hard work. That often takes the fun out of learning something new. In our home, we all enjoy the times when learning CAN be more fun than work. As part of the Schoolhouse Crew, we have been reviewing the TimelineBuilder App
from KnowledgeQuest, which combines learning with fun.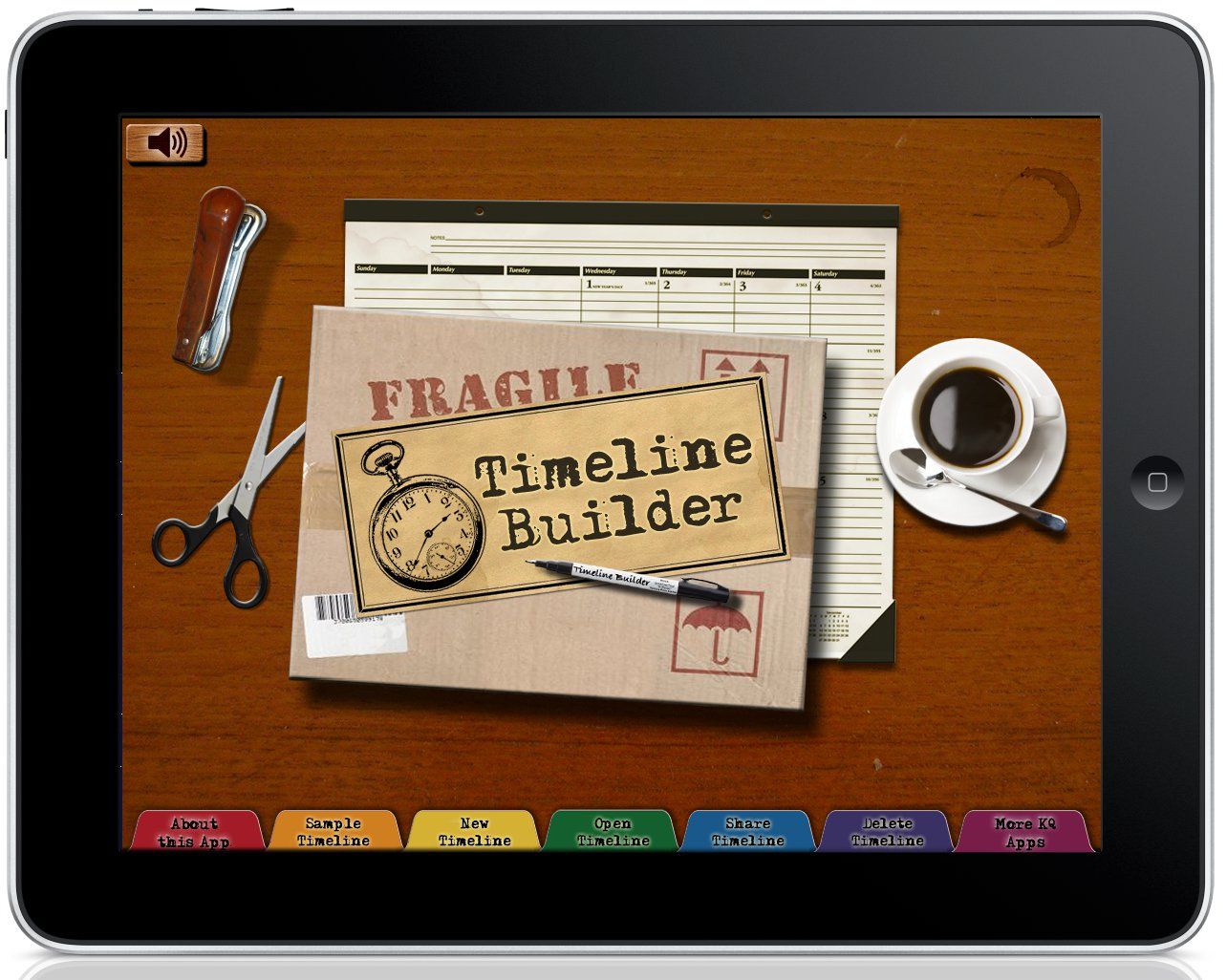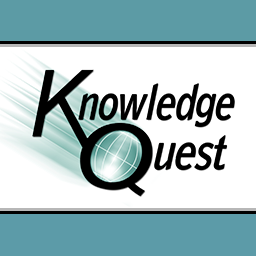 All four of us have taken turns using this iPad app. One of the beauties of this app is that it is highly customizable. It is relatively easy to create a new timeline. A great attribute is that this is NOT your regular history-events-only timeline. You can use the feature that lets you search Wikipedia for photos to add to the timeline, or you can choose to use your own photos. You also get the option of entering a description of the event, along with starting AND ending dates. Right now, this app is quite reasonably priced at $4.99. (That is an introductory price, later, it is scheduled to cost $6.99.) For all that it can do, I would expect it to cost $19.95 or more.
So besides the obvious use of thie TimelineBuilder app for your history lessons, you can use it for So many other timelines. I can think of a lot of great uses for this app: to record your student's extra-curriculuar activities, to plan out your children's high school courses, as a family event tracker (birth, adoption, wedding.)
There are 5 great ways to share your timelines once they are made. 1-Save timeline images to photos, 2-Save event images to photos, 3- Send timeline to email, 4- Send events to email, and 5-Save event descriptions and timeline event images to folder for file sharing in iTunes.
You may be wondering, how does all that sharing work, and what do the timelines really look like? Below you will find examples from our family's timelines.
Kurt was the first one to use the app, so of course he started with a timeline of the Pittsburgh Steelers! (He still has some work to do.)
The girls have been working on a timeline of US History, theirs also has descriptions of the events
I made a timeline showing some of our favorite reviews from the TOS Crew from 2012-2013
Notice that there are several different backgrounds to choose from. We each picked our own.
If you email the timeline, the event descritions will arrive like this:
This new KQ TimelineBuilder iPad app is so cool!
Here's a timeline I made. The attached images show the entire timeline:
A history of the United States of America and her people.
The first Europeans in America
Business men came to America from England looking for gold to sell to the richer society of London. Only men go on this trip but soon class, religion, economical status, and skin color are forgotten as they fight to survive in this new, harsh land.
Puritans, fleeing from religious persecution in England, sail to the new world. After a long, three month trip they arrive in what would become known as Massachusetts bay Colony. After a long, hard winter that kills many of their people, they receive help from local Indians, who help them survive, leading to the feast we now call the first Thanksgiving.
You also receive the picture of the timeline, divided up into 'tiles' so you can see the whole panaorama.
The only thing we haven't figured out yet, is how to turn the background music off...good thing the iPad has a mute option. The music is cute at the start, but repetitive if you're working on your timeline for a while.
A few key points to know about the app: it will do what you tell it to... so make sure you are paying attention to the BC or AD after your dates! I accidentally told it my blog started in 2011 BC- oops! Yeah, I corrected that one! You can choose pictures from either Wikipedia, or your own photos, but the app will warn you if it is an excessively large file, and has options for you to choose to reduce the size of the file, do some experimenting with this and you will find the size that works best for you. The app has a learning curve, but it also has a Sample Timeline to show you how to do the customization before you start on your "masterpiece!"
We really enjoyed the app, and plan to continue using it. Emily, Arlene and I are planning to use it to make a timeline for 4-H judging this summer. Then we can e-mail it to Kurt, so will know where we are & why.
Get the app for your family, and be creative!