Recently Arlene (16) and I have been reading the first two books from the Circle C Stepping Stones series by Susan K. Marlow. While these books from Kregel Publications are geared for ages 7-10, Arlene asked to be included on the review because she has enjoyed all the other books she has read by Mrs. Marlow. Last year Arlene even got to meet Mrs. Marlow at our State's Homeschool Convention! The books we received to review were: Andi Saddles Up and Andi Under the Big Top. Books 3 and 4 in the series are scheduled to release in November of this year. Arlene has loved all things horses since she was 9 and we sent her to horse camp for a week.
Susan K. Marlow has written books about Andrea (Andi) Carter for all ages. This newest series, Circle C Stepping Stones, is designed to have longer chapters and deeper plots than the Circle C Beginnings series. After reading both books, I an certain that most 7-10 year old girls, especially those who love horses, will find them exciting. One of Arlene's first comments after reading through both books for the first time was: "You know Mrs. Marlow is a good writer when you get nervous or excited right alongside Andi!"
Andi Saddles Up tells the tale of Andi beginning to ride her horse Taffy with a saddle and full tack, while her older brothers deal with a land border dispute with their neighbors. Since Andi has just turned 9, she is given the freedom to ride further from her family's house on her own, as long as she stays on their ranch. There are some lessons about truth-telling and obedience that Andi learns the hard way during the story. She makes friends with her neighbor Sadie, and the girls' friendship helps the two arguing families come to a peaceable resolution.
Andi Under the Big Top brings to life the excitement, drama, sights and sounds of the traveling circus in California during the late 1870's. Along the way Andi learns just how much she is loved, and begins to have a true understanding of why and how we are called to help those less fortunate than ourselves. Andi and her friend Cory meet and befriend Henry, a little boy who ran away with the circus. There are harrowing feats occurring under the big top, as well as behind the scenes. Once again, Andi learns some valuable lessons, and is reminded of how fortunate she is to have her Mother and older brothers and sister looking out for her.
Susan K. Marlow writes supplementary material to go along with her books about Andi's adventures. There are free coloring pages and activity pages for each of these two books. There is also a two-lapbook packet available for purchase. Arlene and I went through the coloring pages and chose some to print off for her to color. The pictures are from the illustrations from the books. There are six from each book. The activity pages cover all sorts of topics related to Andi's story, horses, and life in California in the 1870's. There are word searches, comprehension questions, vocabulary words, Bible verses relating to character traits, fun activities and more. The activity pages from Andi Saddles Up come with a schedule to have your child read the book and do the activities over 28 days. While most children will be ready to read the whole book sooner than that, it gives parents a way to dig deeper into the lessons and history presented in the story. A short English curriculum, fun activities, and a design your own saddle page - perfect for horse girls!
If you have younger or older girls, or boys, Mrs. Marlow has additional series about Andi Carter and the Old West. Circle C Beginnings is a set of first chapter books for ages 6-9. Circle C Adventures is Andi's story during the 1880's and is geared for ages 9-13. Circle C Milestones is Arlene's favorite series, as it follows Andi from ages 14-18 and is geared for ages 11 and up. If you have boys, or adventurous girls, Susan's Goldtown Adventures series was written for boys ages 8-12, but Arlene and her sister enjoyed them as well.
I'd like to take a moment and just mention what a delight it was for both Arlene and I when she met Mrs. Marlow last year. Susan is a gentle lady who loves to share her love of horses, the Old West, and learning with all of her readers. I was impressed by how there are enrichment activities available for her various series, and how she has woven the story of Andrea Carter to cover not only so much of her life but also various reading levels. Arlene is looking forward to seeing Mrs. Marlow again next week at our convention.
Fans of Andi Carter can keep tabs on new books, contests, and more info from the ranch by reading Andi's Blog at www.circlecadventures.blogspot.com.
Now, direct from our own horse girl Arlene, here is her review of these new books:
I liked both of the new Andi Carter books that we reviewed.
Andi
Saddles Up was about Andi and some problems that the Circle C ranch is having with one of the neighboring ranches when the creek which acts as the dividing line for their properties changes during a heavy rain. Andi doesn't see what the problem is until the dispute starts to get in the way of her new friendship.
I liked the first book but I liked Andi Under the Big Top even better as the old time circus has always fascinated me. It was so fun to read about the costumes, the clowns, the sideshows, and most interestingly, the people who worked there. In this book Andi thinks that joining the circus sounds like a lot of fun, always performing and doing tricks. But she soon learns that it's not all fun and games when she meets a boy who she learns ran away from home to join the circus. He shows her that it's not all fun and games but lots of work and little to no pay or appreciation.
I loved these books as much as all of the other Andi Carter books that I have read! They, just like the others, all have fun and adventure while always reminding the readers of important lessons. Like when you parents or older brothers tell you not to do something it's for a good reason not just because they are being mean. Or that running away from home to do something exciting may sound like a good idea at first, but life on the road is not always easy and fun. At the end of both books is a section telling the readers a little bit about the real life events that the stories were based on. Telling them about ranch life and old time circus life.
To read our previous reviews of Mrs. Marlow's books, click on the titles below!
Tales From the Circle C Ranch
Thick as Thieves
Badge of Honor (Goldtown Adventures #1)
Connect with Susan K. Marlow on Facebook
Keep up with new releases from Kregel Publications on Facebook
To read all the Crew reviews of Circle C Stepping Stones books 1 & 2, click the banner below!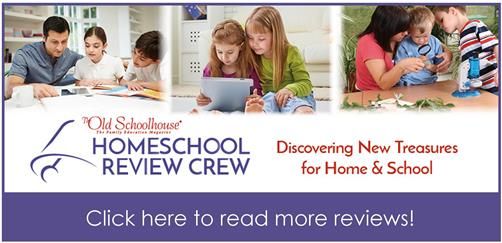 Save
Save
Save
Save
Save
Save