How have you introduced your children to missions work? Do you meet with local missionaries, do you write to foreign missionaries sent from your church, do you spin the globe and pick a people group to study and pray for? However you do it, DO IT! Way too often in our American culture, we fcus on ourselves. Yet, time and time again God's word reminds us to "not think more highly of ourselves than we ought."
To be able to share the love of Christ with others, you kind of need the "others" don't you? Maybe your children minister to other neighborhood children, maybe you pray for a long list of foreign missionaries each week, maybe you sponsor a child in a foreign country. Maybe you're not doing anything about mission work right now. That probably means it's time to make a change.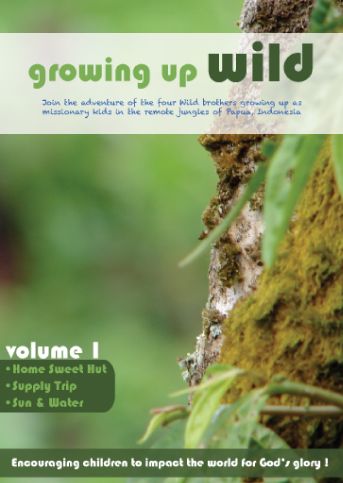 If you would like to introduce your family to foreign mission work, and give them some ideas about how living out the light of Christ in their lives can have a global impact for God's glory, but don't know where to start, let me give you a suggestion. "growing up wild" is a series of 5 DVD's, each with an accompanying activity CD rom, that shares episodes in the lives of the 4 Wild brothers, Morgan, Hudson, Asher, & Kian as they grow up in Indonesia with their parents, living amongst the Wano people. Each DVD ($18.99 plus tax and shipping) has 3 episodes. Each episode lasts about 15 minutes. Then there are several suggested activities to do at home (or in your area.) The CD rom includes adobe files of the worksheets you might want to use for the activities, and helpful hints and instructions.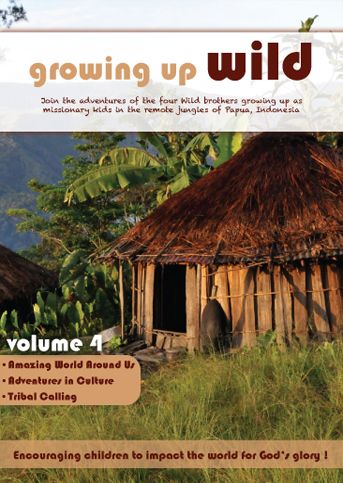 These could be watched as a family, in a small group, or would even make a great mission-based VBS curriculum. The Wild parents, Mike and Libby, include in the narration of each episode, Bible verses relevant to the episode topic. Some of the activites are fairly involved, but many are ones you could plan to do in an hour or two. Boys and kinesthetic-learning girls will appreciate the amount of hands-on activities, like making a model hut similar to what the Wano people live in.
For this review we received DVD's # 1 & 4. Volume 1 episodes include: Home Sweet Hut, Supply Trip, and Sun & Water. Volume 4 includes: Amazing World Around Us, Adventures in Culture, and Tribal Calling. The only problem we had was in the formatting on DVD #1. It didn't show which of the 3 episodes was highlighted when we put it in the DVD player, so we had a little trouble getting to the episode we wanted. We solved that issue by putting it in the computer to watch. Then we could just mouse-over and choose which one we wanted. DVD #4 worked great in either the DVD player of the computer. I probably should have e-mailed the Wilds and asked if anyone else had had this problem, but since I found a way around it with the computer, I didn't bother.
Arlene (age 12) liked the variety of activities. She thought that it would be fun to visit the airport and ask the pilot questions about how much his plane can carry & how far it can fly without refueling. While we haven't done that yet, I have a friend who is a pilot, so it's definitely on the radar to do soon. We've recently been doing some planning ahead on food for the month, and that is similar to the activity the Wilds suggest about figuring up how much your family eats, and how much it weighs.
You can learn more about the Wilds, and purchase the DVD's on the website: http://thewildbrothers.com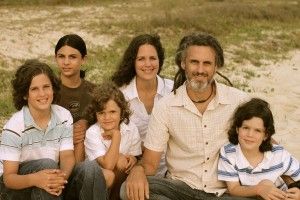 I would definitely recommend these DVD's to anyone with boys, or outdoors or mission-minded girls. Don't let that stop you if you don't fit into those categories. These DVD's do a good job of showing how simply living amongst the lost (whether here or abroad) will give you an opportunity to live out Christ's love. The Wild family's mission with these DVD's is:" Encouraging children to impact the world for God's glory!" That is a mission we all should share!
As members of the TOS Crew, we received these 2 DVD's in exchange for an honest review. All opinions are ours.
Read the other Crew reviews on these DVD's by clicking the link below: