If your high school student is wanting to get more hands-on experience in a field they enjoy but you simply don't know where to start, we have good news for you! Apologia Educational Ministries recently released Internship for High School Credit and Arlene and I received one of the first copies to review. Families have often asked us about Arlene's internship/ volunteer position at our local living history museum. Their questions usually focus on two aspects: the students want to know how to get into the program, and the parents want to know about how I assign high school credit for what Arlene is learning and doing.
I am happy to report that this new Internship for High School Credit resource addresses both of those questions, and many others that parents and their students should explore before beginning any sort of long-term internship of volunteer position. Handing over your child, even at 16 or 17 years of age, for a long-term commitment is a serious decision and parents want to make sure that what their students experience and what the parents expect falls within the broader outlines of what the family allows or limits, while still being a benefit to the employer. Internships for high school student are rarely paid positions, a fact that is covered several times during the book, so your youth volunteer wants to experience as much of the job field as they can in the limited time they have available.
While there are several businesses in larger cities, and museums and libraries that may already have an established internship program to which your student may apply, what if your student lives in the country, or wants to study fashion design instead of computers? These are challenges that this Internship book helps you as parents and your student work through step by step. The author, Sherri Seligson, and her husband have successfully graduated all four of their homeschool students, and she has included sections for both the parent and the students to work through. There are four sections geared towards the high school student and one section specifically for parents.
As a parent who has had both of her high school students pursue internships I highly suggest parents and student read all of the book before beginning. There is a lot packed into these 100 pages, but it is an easy read. The thought provoking questions may slow your student down, but encourage them to continue all the way through on the first read through because there are little gems tucked throughout. One of the parts I enjoyed reading are where Sherri's words of wisdom to the student that are in blue boxes throughout the book. These are often labelled: tips. These are office etiquette that your learn at your first job, but she helps the students ease into their internships by giving them these gems before the first day. They include things like dress code, how to ask for help, and how to think of others first in the workplace.
Another key point the author makes is that while your end goal might be in a specialized area, if you can get an internship in a related part of that field it will help your student understand more about the industry as a whole before spending precious college time, and money, to find out it isn't a field that they want to pursue further. One of the examples she gives "If you are interested in veterinary medicine, some internship possibilities include zoos, local farms, dog breeders, horse stables, pet shops, and aquarium stores." Page 16. I think these extras will help the student realize the inter-connectedness of various fields of study and open their eyes to a wider range of places to apply. They also help with the thought process of working into a career goal by starting at an entry-level position.
The section for parents focuses on assessing the quality and character of the business your student wants to intern with, child labor laws, transcript documentation, credits, and grades. I am thankful for this resource as it sums up a lot of those questions parents are frequently asking me in a concise manner, yet with solid direction as to how to adapt it to the homeschooling laws in your own state.
As Arlene and I were looking over the later sections of the book, there are weekly worksheets for the student to fill out and Mid-term and End-of-Semester worksheets for the supervisor to fill out. She commented that these are similar to the evaluations that are done three times a year at her current volunteer position. While many students will only intern for a semester, it should be comforting to know that this book is designed to give you as the parent what you need to help your child have a successful internship, and documentation help that matches up with those used by other established youth internship programs.
The appendix in the back of the book gives some basic guidelines to guidance counselors from small schools who wish to establish some long-term internship relationships with local businesses. This resource would also be valuable to use by a small business that wants to recruit some local interns and grow their possible future workforce. At a retail price of $33, Internship for High School Credit is a great value! This is definitely a resource I will recommend to parents and students who want to know what to expect from an internship experience.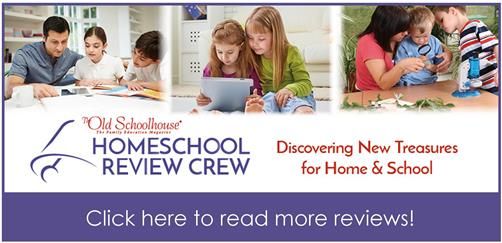 Save
Save