Today I am going to break all the rules of the traditional 5 day long blog hop and post a sixth time. Yesterday's topic was encouragement. There was so much more that needed said than I had time for yesterday, but I didn't want you to think I had forgotten to write a post. Encouragement is the thing we need most as homeschooling parents, especially homeschooling Mamas!
So today ~ Part 2:
Yesterday's post
was a short shout out to those Mamas who are struggling. Whether you are struggling with children that don't want to do their math lesson, a new puppy that is making messes all over the floor, a teenager who cops an attitude every day, or just your own state of perpetual weariness, know this ~ you are not alone! If you feel like you're barely hanging on to the end of your rope, let go.
I know this seems counter productive on the surface, but it is the only way to let go of your own plans and start listening to what God wants for your life.
We often schedule out our days, but fail to ask God about His plans. His plans are what give us purpose and meaning. We often get so wrapped up in how we think our day should go that we balk if something strays off course.
Here is a little synopsis that I hope explains my point.
Yesterday was Friday. It was a day with only one two-hour time slot blocked out in our family calendar that the girls and I should need to attend to. I was planning to have the whole afternoon to write and the girls were going to have several hours to clean the house and do laundry.
Hah! Like that was going to happen. First a text from Kurt ~ a gentle reminder that the weather forecast was changing -again- and the girls and I needed to make up our minds if we wanted to go to the outdoor concert or not . . . because it would likely get rained out on Saturday. Then, a small snafu in the morning appointment (dyeing yarn) that required more time to accomplish the task - a task that could not wait until Saturday because the yarn needed to be dry for Saturday's steps in the process. Thus our "free" afternoon turned into a race against the clock to get to the bank, get home, pack for the concert, get the laundry switched out and the dishes done...oh yeah, and write an inspiring post... all in three hours. Did I mention there is construction work on the highway (both ways) and we would only be home for 45 minutes?
See where I'm going here?
If we had panicked, ok, if I had panicked, because God changed our course for the day, everything would have come unglued and the evening would not have been spent enjoying an outdoor concert. I used to come unglued a lot. Just ask any member of my family. I'm trying to remain focused on what God is teaching me and staying put-together through His power and grace. Two passages of Scripture kept coming to mind yesterday... even before the craziness started!
The first is from Proverbs 19:20-21
Listen to advice and accept instruction,
that you may gain wisdom for the future.
Many are the plans in the mind of a man,
but it is the purpose of the LORD that will stand.
The second is from Isaiah 48:17-18
This is what the LORD says-
your Redeemer, the Holy One of Israel:
"I am the LORD your God,
who teaches you what is best for you,
who directs you in the way you should go.
If only you had paid attention to my commands,
your peace would have been like a river,
your well-being like the waves of the sea."
God was directing us in the way we should go. So we went!
Today the next step in the yarn process went well. Today the girls are doing laundry and sweeping the house ~ hooray! Today this Mama is rejoicing that she is finally learning to follow God's plans instead of her own schedule.
Some days are easy, some days are really stinking hard. But no matter what your day is like, know this: GOD IS ALWAYS, ALWAYS FAITHFUL! This homeschooling journey has brought me so many trials, but it has also brought more joy than I though possible! I have been refined. You will be refined if you choose to accept God's invitation to educate your children at home.
Deuteronomy 6:4-9 states:
4

"Hear, O Israel: The

Lord

our God, the

Lord

is one.
5

You shall love the

Lord

your God with all your heart and with all your soul and with all your might.
6

And these words that I command you today shall be on your heart.
7

You shall teach them diligently to your children, and shall talk of them when you sit in your house, and when you walk by the way, and when you lie down, and when you rise.
8

You shall bind them as a sign on your hand, and they shall be as frontlets between your eyes.
9

You shall write them on the doorposts of your house and on your gates.
Educating your children is important, but talking with them about our Great God is paramount. Your

conversations about God need to be your first priority, whether they happen over breakfast, or at bedtime, these are the things your children will remember after they graduate.
Why is it that teenagers always want to have deep discussions after bedtime? I don't know. What I do know is that it is important to take those opportunities to listen, to talk, and to pray with them. You can sleep tomorrow, or next week, but that conversation needs to happen tonight.
You are going to need to be encouraged over and over again on this journey. Here are some great places to find encouragement:
Your
Bible - when you are weary and burdened, read about Jesus and His grace (Matthew 11 &12.) When you are discouraged, read about Joshua and how God fought for the Israelites (Joshua 1-6.) When you are tired, read about not giving up (Galatians 6, 2 Thessalonians 3, Hebrews 12.) When you are longing for a rekindling of joy, read about The early church (Acts 2-4,) how they endured, how they worshipped, and how they loved one another.
Your friends - when you need to feel the loving arms of Jesus through an actual person, spend time with your Christian friends. Friends that pray for you, and with you are a treasure beyond price. Friends that can manage a few extra kids thrown into the mix to give you even an hour or two of quiet once in a while are a great gift. If you are fortunate enough to have a friend who will occasionally invite you over for dinner, be sure to thank them! They can be a lifesaver in the vast ocean of life!
Online homeschooling groups - there are dozens, if not hundreds, of really encouraging online groups as well as blogs to read that can encourage you along your journey. I would suggest you look around, and ask your friends for suggestions. If you subscribe to too many feeds, you'll never actually get around to homeschooling your own children, so be selective. I have about 5 or 6 that I enjoy getting emails from each week, and a few more that I visit from time to time to look up a specific topic. I have greatly benefitted from belonging to our statewide and local homeschool support groups. They keep us up to date on local events as well as what is happening on a state-wide level that can affect us as homeschoolers.
Your spouse. Ok Mamas, let's get real here for a minute. If you're not being encouraged by your spouse, it is way past time to take stock of what is going on in your marriage. Your husband is probably trying to encourage you in this journey, but maybe you're not listening very well. Or maybe, you've become so engrossed in your own little world that you've forgotten that He is supposed to come before the children. Go to God for direction, then go to your spouse and have a talk about how you two can get back to being each others' biggest cheerleaders. Sometimes you just need his big strong arms to give you a hug. Tell him so. Honest communication is the key here ~ speaking the truth in love. Sometimes, he might tell you that you need to cut back on something. Listen to him. He can tell before anyone else when you're stressing yourself out. He is also usually the financier of your homeschool, so ask for his help in making any big decisions. If you call him your "Principal" then trust him to make those decisions.
Your journal. Remember that notebook you scribble things in? Go back and read it. You'll probably find answered prayers, small victories, and a reminder of your WHY for homeschooling. It's treasure just waiting for you.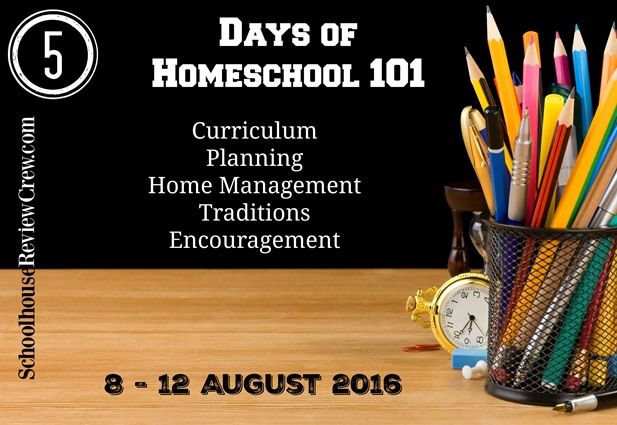 I hope you haven't minded a sixth day in the Homeschool 101 Blog Hop. I think I'm of a mind to go read some of my friends' posts from yesterday for myself! We all need some encouragement!
Know that you are loved!
* *