Last week I shared a little about how to begin homeschooling, and some basic homeschool supply lists. Today (and all this week,) I'm joining with other members of the Schoolhouse Review Crew in the Homeschool 101 Blog Hop. Just in case you've never been to a blog hop before, we are all blogging on the same topic each day of the week, but from A LOT of different perspectives! This gives you an opportunity to compare how we do things here at Home Sweet Life with dozens of other homeschooling families and how they organize their days and educations.
If you've already read last weeks' posts, you'll remember I posed the question on Wednesday about whether or not you really need any curriculum to homeschool. That will be where we start today.
Do I actually need curriculum to homeschool?
That depends on several things, but here are the two main ones: are you recreating "school at home" or are you simply educating your children? If you are going to recreate what you know of a traditional schoolroom at home, then yes, you'll want some curriculum, and we'll talk about that first. If you're wondering about simply educating your children, we'll get to that soon ~ so hang on!
If you are envisioning a "school at home," you'll be needing some curriculum.
You can choose to buy an all-inclusive curriculum, like Memoria Press, Abeka or BJU press Homeschool where you can buy everything you might ever need in the way of textbooks for your student for this year all in one bundle. There are several homeschool companies that have a full-year bundle for every grade level. Warning: this is going to get expensive, especially if you have multiple students, so budget accordingly! Here is an example: our youngest, Arlene, is 16 and will be starting her 11th grade year this fall. If I simply purchased the all-in-one grade package (with student and teacher books) from the three above mentioned companies it would cost us: Memoria Press (Ninth grade is $825.00 ~ higher grades are put together by subjects and times you haven't already covered, so they vary,) Abeka 11th grade $674.70 , and BJU 11th grade $778.35.
Are these normal prices for an all-inclusive curriculum? Yes. Can you often find the same books at Christianbook.com or used for less? Frequently. It is still a lot less than sending your child to private school, but it can get pretty expensive.
We have really enjoyed the things Arlene has used from Memoria Press, but they were single piece purchases that we used to fill a need, not part of the big bundles. I've had friends who have used Abeka for every year they've homeschooled. For them it works great, for us, it would be stifling! We are NOT the recreate a school at home type of homeschoolers, or at least I'm not, and as the Mama/Teacher, I get the final say. :)
What if I don't want to buy curriculum, or cannot afford it?
Good news! You don't need a lot of money to educate your children at home! (Now before some of you go crazy, let me mention there is middle ground, and I'll talk about it last.) We live today in a world of free or almost free online courses, videos, free printables, free e-books and a gazillion blogs that can help with finding free resources for just about every type of learning style you might want to consider using to educate your children.
Even when our girls were little, there were a TON of resources available at our local library that we used over and over for their education. This was back in the days of dial-up internet, so we stuck with weekly trips to the library. Our local library even has a section of curriculum, so sometimes I would check a book or two out from there and see how other people taught various subjects.
We used Charlotte Mason's methods of teaching for our main philosophy of education. They included living books, nature study, short lessons, and daily time spent outdoors. While I'm not a CM purist, I do think our girls received a grand and varied education by using these guidelines. We still use a lot of these four principles (she had others too) today with their High School level work. If you would like a condensed, layman -term explanation of Charlotte Mason's educational philosophies, read Karen Andreola's A Charlotte Mason Companion. That book is worth its weight in gold! I have lost track of how many times I've read my copy.
There are also lots of great websites with booklists that can help you decide what to use for your curriculum, or lack of, in your children's education.
What about a compromise in curriculum use?
This is a very valid point! Don't shoot me Mr. Pudewa for using the word very, it fits here! Many, many families we know use a combination approach to their children's education. We have had years when we used virtually no curriculum (except math ~ I really think most people should stick with using a math curriculum) and years when the girls had a book or two for almost every subject. The thing is, those books were not always textbooks. Some of the best choices you can make for your children have to do with the quality of the books you place in their hands. If your children love animals, choose science books about animals for them to read. If they're in elementary school, you can choose a science book from a Christian publisher, or a secular one, or you can choose a video or online series about biology, OR, you can just go on down to your library, start in one end of the children's science biology books and read about whatever animals catch your fancy until you get to the other end.
In our home, we chose random animals to read about each week in elementary grades, and didn't actually use curriculum until 3rd grade, when we purchased a used copy of the God's Design for Science series at a yardsale. We used this as a starting point, and for some ideas for cool experiments. We still read lots of library books about plants and animals.
Most of what your child should probably learn in the elementary grades can be learned from a library book, or fifty. The rest of it you can teach at home, and from your Bible.
If you are new to homeschooling this year, my #1 word of advice is this: buy as little curriculum as possible!
Spend time with your children, learn and investigate together. Read aloud a book or twelve. Work together in the kitchen and out in the yard, go on a lot of field trips. There will always be time to add in more curriculum if needed, but if you don't set the pace for a relaxed homeschool where learning is fun and field trips are regularly taken, it will be really hard to change course later. I know some of you live in states that require curriculum for each subject. Be creative when you can, and buy gently used if possible. Remember your WHY for keeping your children at home for their education, and you will enjoy the journey so much more!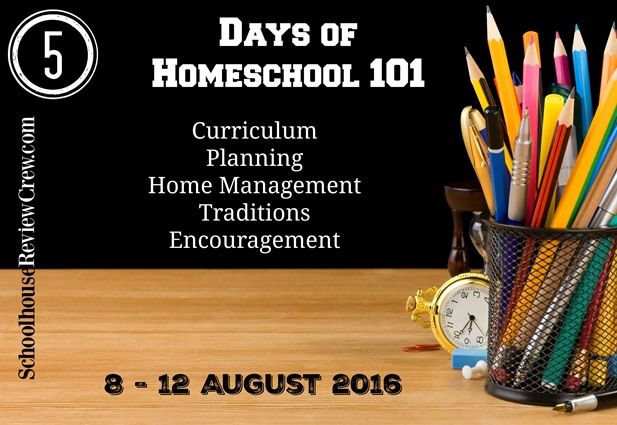 I am not a curriculum junkie. But I do know of two outstanding resources to point you to before you decide on what you might want for your homeschool. Diana Waring is an awesome lady who I count as both mentor and friend. Check out her blog and read the articles about the eight different types of intelligences. They will help you see your children as the masterpieces God has made them to be, and it can give you some insight on what to do, and what not to do, to help each child succeed. Another fantastic resource is Cathy Duffy! She has been reviewing homeschool resources since back when I was in Middle School! I think she has the most exhaustive list that categorizes curriculum by learning type and grade level to help you choose wisely.
I know, I should have put in more pictures to entertain you along the way during this post...but I didn't. So here is a picture of some lovely bleeding hearts I found outside a castle earlier this year to cheer you up! Come back in September to read about the castle in our Road Trip feature!
Click on the link below and see what all the other members of the Review Crew have to say about curriculum. I'm sure you'll find a few that inspire you! We'll see you back here tomorrow as I talk about planning.
* *