* This post contains affiliate links, see my full disclosure at the bottom of this post*
Hopefully most of you know by now that we love being able to choose resources from SchoolhouseTeachers.com to use in our home when we need or want something different. There are hundreds of courses available, but as a family with High Schoolers, we usually choose the shorter lessons as a break from, or an addition to, our current course of study more than as our main spine of curriculum. This is just a choice we have made because we have been blessed with so many great book based curriculum options with our position on the Homeschool Review Crew.
But today? Today I have awesome news for you (& me) about a partnership SchoolhouseTeachers.com has just started!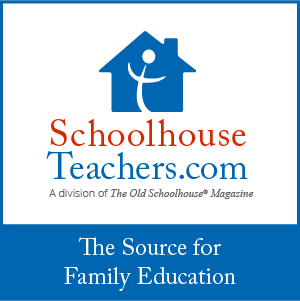 But what about your family?
Do you struggle to find something to keep your children's interest? Are you looking for something fresh to spark a renewed love of learning? Or, are you just wanting a break from the world around you and wishing you had a decent selection of quality movies you could afford to choose from for your family to watch?
Normally, I would not send out anything this week of Thanksgiving that is encouraging you to buy something because I want you to focus on thankfulness towards God, and time with your family. I promise I am only sending this once! If you're not interested, just move on to our other posts from this week. Thanks!
However, there is this one deal happening for only one week with SchoolhouseTeachers.com that I really think you might want to consider for your family. They have paired up with The Dove Channel to offer a year long subscription to BOTH The Dove Channel AND SchoolhouseTeachers.com for only $99 for a whole year of BOTH services for new members who use the coupon code:
BF2016
Normally the combo deal would cost $199, so you can save $100 with the coupon code!
That is super cool!
There is a one-minute YouTube video on the SchoolhouseTeachers.com website that gives you more details.
But wait! What if you already have a membership to SchoolhouseTeachers.com and just want to add The Dove Channel? There is a special offer for that too! You can go to DoveChannel.com and add it to your SchoolhouseTeachers.com membership for only $14.99 using the promo code:
schoolhouse
One more thing before I go, if you're really wanting to take advantage of this deal, make sure you don't delay as the discount code and coupon are only valid from today, 11/23/16 until next Wednesday, 11/30/16!
If you are a Grandparent or family friend who wishes to purchase the SchoolhouseTeachers.com and Dove Channel membership as a gift, read the details on how to transfer a gift membership near the bottom of the page here.
If you're wanting to know a little more about how we have used SchoolhouseTeachers.com ourselves, feel free to click over and read our reviews here and here.
*Disclosure* This post contains our affiliate links to SchoolhouseTeachers.com. If you purchase a combo membership, or a one month trial membership to SchoolhouseTeachers.com only, we will receive a small commission which will be used to help in our homeschool and with our field trips! It isn't a large amount, but it helps - and we just want to say Thank you!