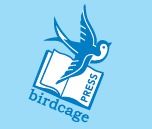 We recently received a wonderful set of cards from Birdcage Press to review. Our set is - Wild Cards: Baby Animals Around the World. Not only is it fun to play games with, it's quite educational as well. (It's not just for kids- I learned about the animals too!)
This deck of 36 slightly-oversized cards comes in a sturdy box which also has a 28 page fact book. While the animal cards come in pairs (i.e. 2 baby giraffes) each card has different information about the animal pictured. When you combine that with the page for each animal in the fact book, you end up with a mini-study on 18 different animals.
The cards are divided into 3 animals from each of the 6 areas included: North America, South America, Africa, Asia, Australia, and 'Polar Regions.' Having the animals grouped by region gives an added twist to the games listed in the back of the fact book.
Although the cards are listed for ages 6 and up, our 13 & 15 year olds had fun playing with them, and sharing them with their friends. Let's face it, it's cool to play 'Go Fish' with kangaroos and panda bears!
Overall, the cards are just the right size. They are only a little larger than playing cards, so small hands can use them, yet they are big enough for both a great photograph and some animal information. We all had fun playing with them, and we think your family will have fun with them too.
Birdcage Press has several other card game decks on various subjects. To learn more, you can visit them at www.birdcagepress.com OR click the banner below to read what other Crew families received to review!
Does anybody have an Orangutan???