Creation Illustrated (www.creationillustrated.com) is a family magazine filled with wonderful photography and well-written articles. Each issue has a variety of articles, along with recipes (usually seasonal,) and a Children's story.
We enjoyed reading the variety of articles, although our younger daughter (age 12), preferred to read the Children's story, or just look at the pictures. If you are looking for family-time read-a-louds, this would be be a great choice.
The photography is stunning, the articles use Scripture references to remind us of God as Creator, and most issues have a word-search and Creation Activities list in the back.
The only downside I can see, is that this lovely magazine is only published 4 times a year. That 3 month wait can be a long time to a child.
The recipes are in a section entitled "Genesis Cuisine." Each issue has 3 unique recipes, printed on the page so that you can cut them out & put them in your recipe file. I really want to try making the "Spumoni Cupcakes!"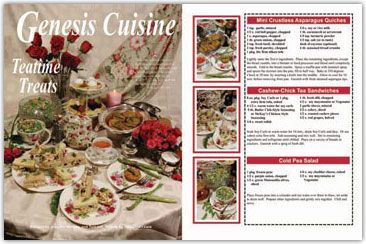 The subtitle of the magazine states "in nature, in Scripture, in living." I truly appreciate the "Creation Stewardship" feature, while our girls enjoyed looking at the winners of the "Photo Contest for Youth" (ages 5-15.)
These are magazines we will put in our "to keep" box, and expect to view them over and over again. At $4.99 an issue, this is definitely a worthwhile magazine to purchase. Creation Illustrated has been called "The Christian National Geographic," and I can see why, but the photography and thoughtfulness of the stories and poems remind me of the "Ideals" magazines my parents used to receive- and keep forever!
If you're looking for a gift that will delight the recipient, might I suggest a year's subscription? The $19.95 you'll pay will seem small compared to four issues of great reading, and an amazing amount of awesome photography!
(As a member of the Schoolhouse Review Crew, I received 4 issues at no cost to me in exchange for my honest review. All opinions are mine.)